Flower gifting goes as far back as the prehistory!
Flowers have been used to express our sentiment ever since our very existence. But it wasn't until early 1700's that the Language of Flowers was introduced, bringing the floral tradition to new heights. The famous red rose on Valentines, and the biggest, most expensive bouquet we can find to impress our mothers-in-law.
What exactly do the different flowers mean? Words are so overrated. Say what you feel through the beautiful language of flowers.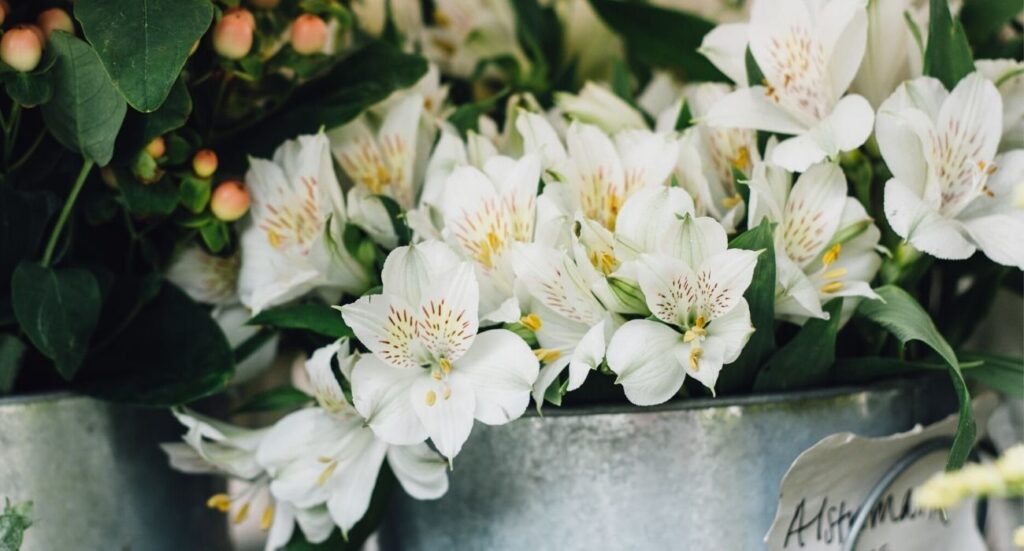 The meaning of the Alstroemeria
Also known as the Peruvian Lily, the Alstroemeria is the flower of friendship and devotion. Their soft and sweet petals radiate loyalty and trust. In some cultures this flower is given to wish wealth, prosperity and fortune.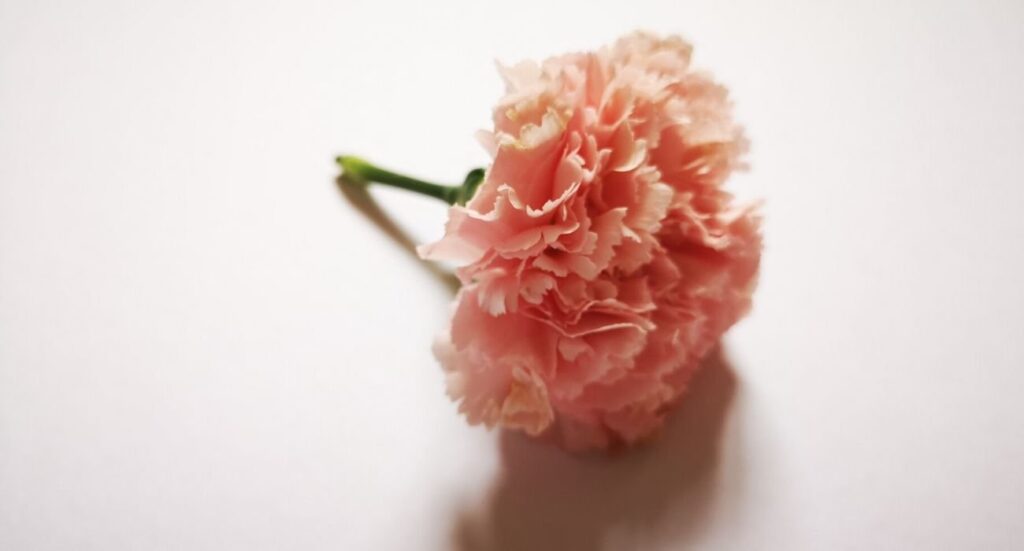 The meaning of the Carnation
One of the most popular flowers second to the rose, this flower symbolizes pride and beauty. It is a flower that given its variety of colors has also been associated with fascination and admiration.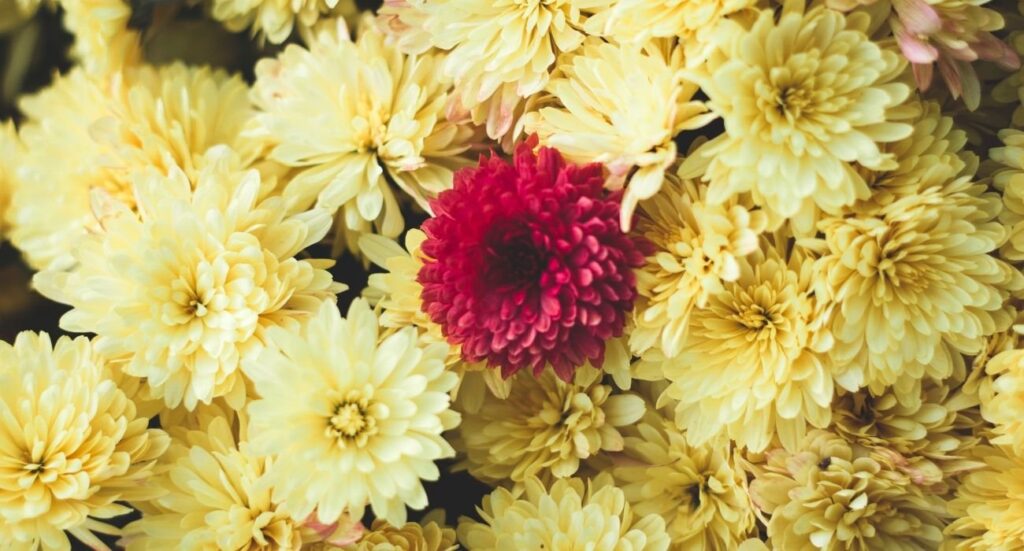 The meaning of the Chrysanthemum
Perhaps the most misunderstood flower in some parts of the world and sometimes seen as old fashioned. Though the Chrysanthemum family is quite ample including Mums, Daisies and Anastasias, it is a flower that symbolizes fidelity, optimism, joy and long life.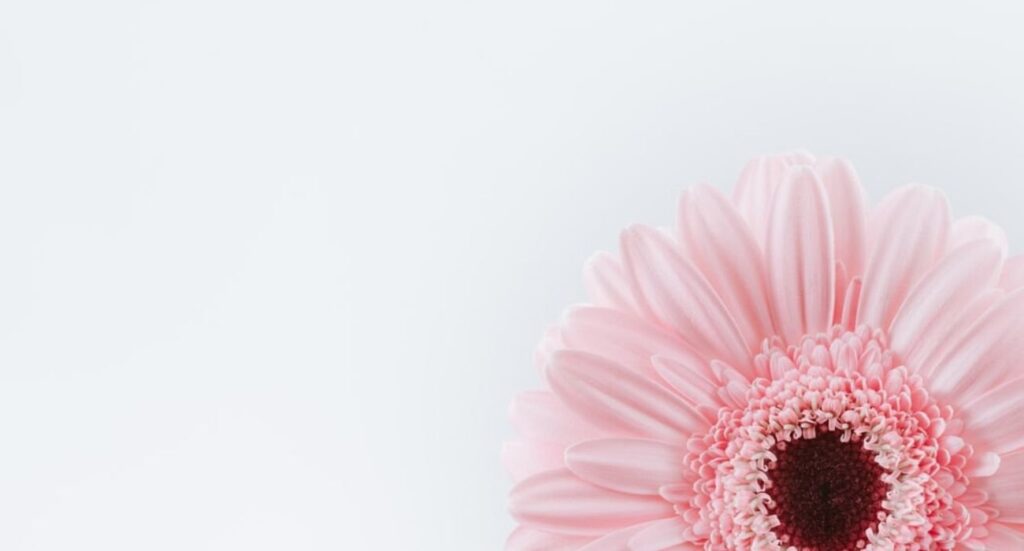 The meaning of the Gerbera
These bright, colorful blooms which are very distinguishable and peppy are most commonly used to express cheerful sentiments. The traditional flower meanings for the gerbera daisy, however, are beauty and innocence. Pure whites are the perfect gift for new moms or children.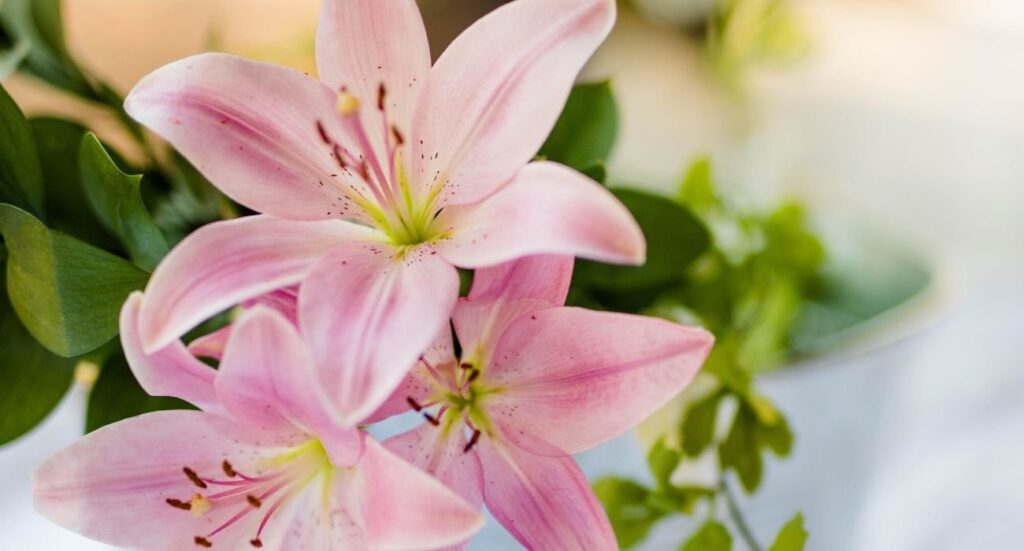 One of the most majestic and acclaimed flowers out there, the lily is a perfect choice to symbolizes purity and refined beauty. It is a perfect flower to gift if you want to make a great impression.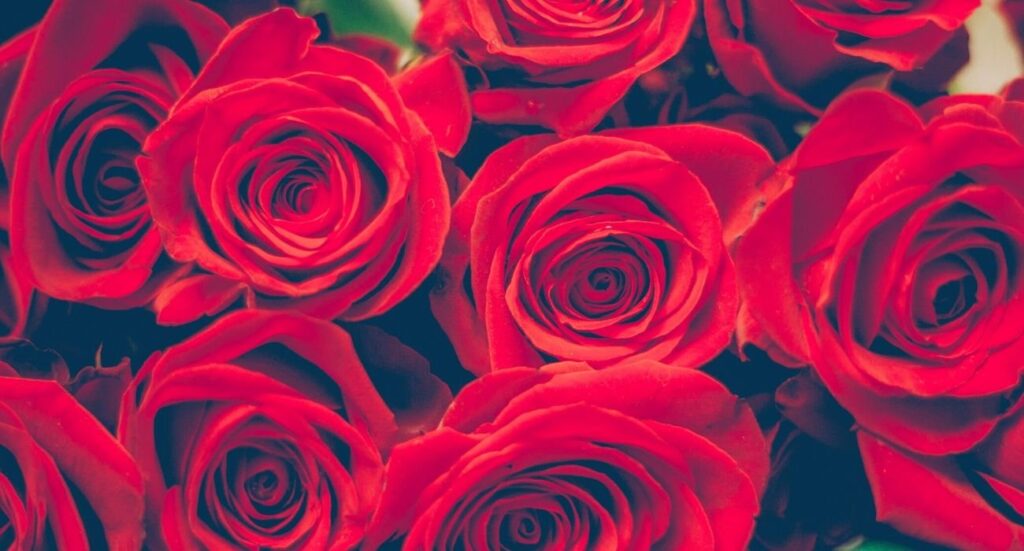 The queen of all flower and top of mind when it comes to gifting flowers, roses are the definitive symbol for love and appreciation. Whether it be in its scarlet red hues or a mix of fun and bright colors, roses suit any type of bouquet, situation and person.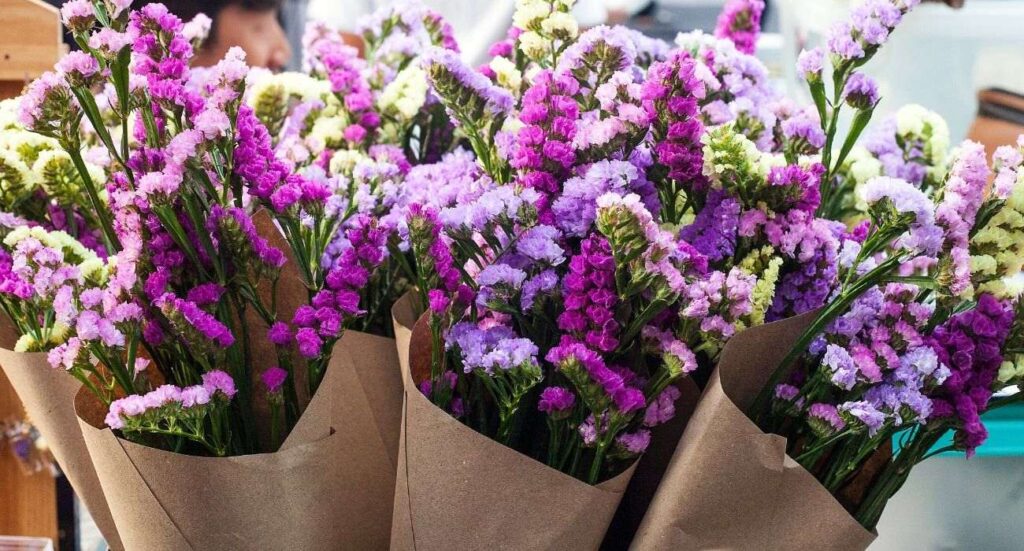 The meaning of the Statice
This deep purple flower is a great flower if you want to give a gift that lasts. Although it is usually used in arrangements with other focal flowers, many do not know that this flower symbolizes sympathy and success. It is a perfect flower to give if one wants to convey remembrance.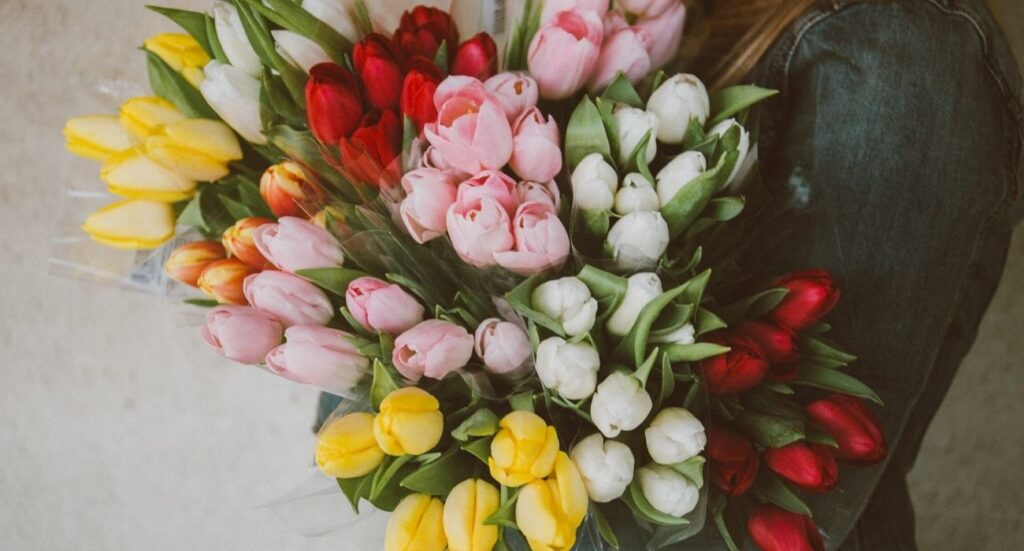 An undoubtable favorite flower when it comes to gifting, the tulip has a sense of grace and elegance that is unrivaled. The tulip signifies a declaration of love and admiration.